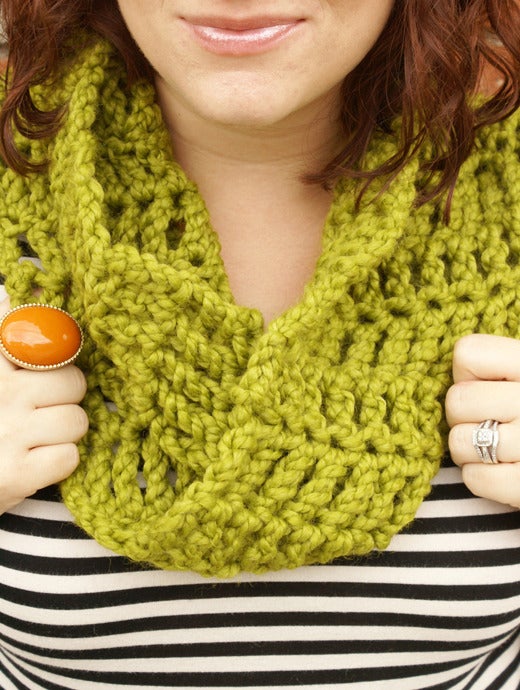 Moss Envy, crocheted infinity cowl
$

35.00 - On Sale
Our newest Gussy item is extra cozy, especially for this new season we are in. Makes me thirsty for a cup of hot spiced cider!
Introducing our crocheted infinity cowl, designed by Gussy Sews and featuring a custom wooden button stitched on the backside with our name stamped. So darling!
This item is made-to-order. Please see our POLICIES page for more details. Hand wash + line dry; made with an acrylic/wool blend.
♥ ♥ ♥
ACCESSORIES:
-
cowls
-
wallets
-
headbands
-
camera strap slipcovers
ZIPPED POUCHES:
-
Africa, limited edition
- NEW!
square zip pouches
-
medium zip pouches
-
large zip pouches
-
wristlets
TECH GEEK:
-
iPad Mini cases
-
iPad cases
-
Nook/Kindle cases
TOTES + OTHER BAGS:
-
tote bags
-
market totes
MATERIALS:
-
fabric, materials, notions + books
Hellooo there, I'm Gussy! We think bright + colorful fabrics, ruffles and sassy accessories are FUN! So fun that I've created a shop full of 'em. All of our products are California-made, which is incredibly meaningful to us. Stick around +
get to know me
? xoxo
-
purple
-
red
-
pink
-
orange
-
blue
-
green
-
yellow
-
cream
-
black/gray
-
multi-colored
-
gifts under $20
-
gifts $20-$40
-
gifts $40-$60
-
gifts $60+