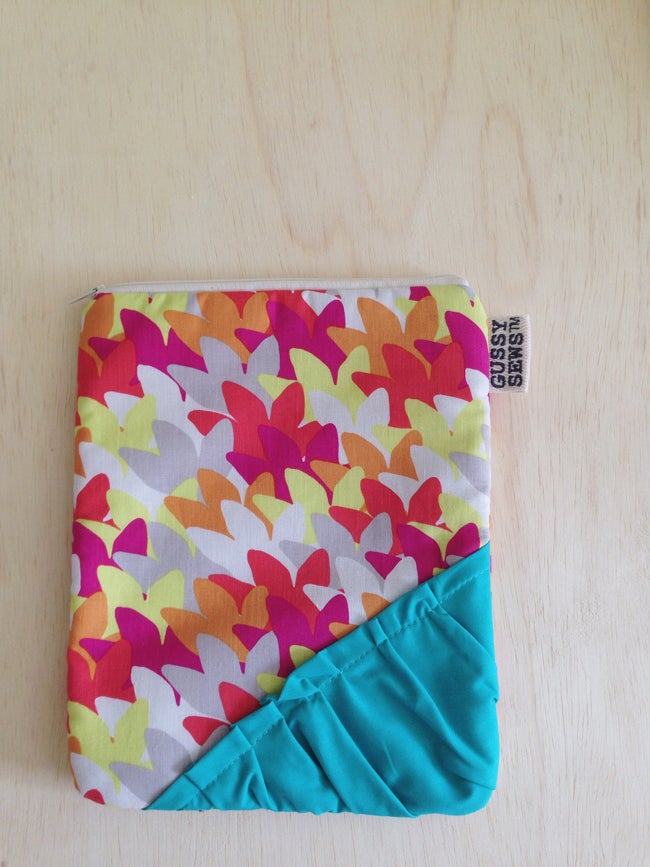 fuschia leaves with teal ruffle, iPad Air pouch
$

32.00 - On Sale
What a fun surprise to open up your bag and see a colorful Gussy Sews pouch!
This vertical pouch includes a colorful leaf print with a teal ruffle on the side and our signature Gussy Sews tag.
Measures 7.5" x 10", perfect for your iPad Air.
This item is ready-to-ship. See our POLICIES page for shipping + cleaning instructions.


HELLO, GORGEOUS!
Welcome to my first handmade shop, Gussy Sews!

I'm Maggie, owner and designer of Gussy Sews, Caroline-made, and the blog Maggie Whitley Designs.

MWD is a tight-knit community of handmade makers, wives, mamas and encouragers. I share inspiration alongside my story as a handmade business owner and mama.

My husband and I live in a cozy apartment in Los Angeles with our two young children. We are adventure seekers, dog lovers and color enthusiasts. Click here to read more...